The annual graduation season is coming, are you worrying about a thesis or a job? Take it easy, graduation is just one time, why not to be crazy, hereby, commemorating our youth that is fading away. Let's us look at their crazy as follows!
Crazy Things of Graduation
Princeton University: Out of That Door
There is a "fitzrandolph gate" on the campus of Princeton university, built in 1905 and only opened when important visitors and graduates leave school. Every year, new students pass through the gates to join the Princeton group, and each year's graduates go through the gates, symbolizing their departure from school to society. Nevertheless, the rumor began that any student who had walked through the door would not graduate from school for four years. Although there is no real evidence, many students would rather believe it is true, and they want to take a step and try it. So can you challenge it?
University of Oxford: Throwing Garbage
There are many unwritten traditions at Oxford University. One of the most interesting is prank celebration after the graduation exam – "trash". The props are mostly flour, yogurt, eggs, pasta, and even students are attacked by their relatives and friends. In the same window, more worse thrown, more popular students are when graduating. It is a shame for Oxford graduates to go out neatly. On this day, the dirtier, the deeper friend loves. Why not try it, although you take a shower after it!
Stanford University: Freak Show
One of the great traditions of Stanford commencement is to allow graduates to wear fancy clothes when they come in. Here, no graduates is dressed in academic dress. academic cap and the vertical cloth has become a foil, wildly funny costumes and extremely imagination of props is the leading role of the graduation ceremony.
California Institute of Technology: Truancy Day
Students at the California institute of technology is famous for "working", but, as the same with other universities of youth students, students can also create their own different memory. The annual "play truant" is good chance for the students. On this day, graduating students would leave their dorm locked with cable, steel bar, and even computer password, leaving only some clues to suggest how to open the door, then all leave school and left lower grade students thinking all day how to enter here and get "loot" — the fourth grade students of food left. The annual "war" has often left both sides exhausted and happy.
The popular way of all university students is to make Bachelor's hat. Students can draw anything on it. Sometimes, many caps are humorous. In this way, students want to convey their hard-working to get a degree, and others expressing their excitement about finishing their studies. Some thanks to people who help get a college degree, including parents, gods and even singer Taylor swift, and even the pet cat has taken a place on the cap. There are also full of popular culture factors in some bachelor's hat, and inspiration comes from the novel "harry potter", the musical "Hamilton, Disney movies" Guillermo girl ", "friends" and so on. Wow, you can design it by your hands, exciting, right? Do some crazy things before we are getting old.
Before we graduate, besides these crazy things, what else things you need to do? let's us to look at a tree as follows.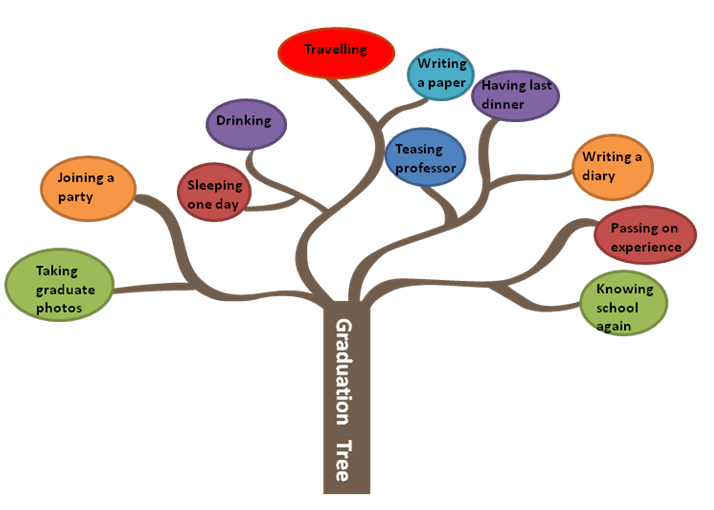 Now, are you looking for a chance to try them? It is our crazy time.
Of course, besides those crazy things, you can design your own graduation medals. Why? it is a honor to congratulate your graduating. At the same time, it contains your memory in the university. GS-JJ has some graduation medals for you. We have special automated quotation system . If you don't know how to work, you can email at Info@gs-jj.com, call at 18888644755 or fax at 909-8394501. Click here: https://www.gs-jj.com/medals/Custom-Medals. Come in and have a look at!