You must hear about Fiesta, which is a big carnival. At that day, people will enjoy playing day and night. All walks of life has their own fiesta, for example, Fiesta San Antonia that began in 1891 and is influential. It attracts millions of people come to Texas, San Antonia, which is to honor the combats between Alamo and San Jacinto. But have you heard about "A Bite of Fiesta"? Many people will say no, but I believe that you must understand the implication according to literal meaning. Yes, A Bite of Fiesta is a big feast on foods. Each country has their own fiesta about foods. Now let's keep world pace and enjoy" A Bite Of Fiesta"!
Fiesta of countries
the Water City Venice——-Pizzafest
To celebrate pizza as one of the world's most popular food, a four-day festival is held every year in Naples that is the birthplace of pizza. Visitors can watch music and perform the kneading skills shown by the pizza makers, and of course eat a variety of freshly baked pizzas.
Thousands of food and wine lovers are pouring into Melbourne every year, reveling in the food festival, which lasts for more than 200 events in 10 days. A big activity among brewfest  was " the longest lunch in the world", which broke the world record because of having most dinners last year.
Salon du Chocola is the world's largest chocolate feast from Paris in France. Everything you see during these five days is made of chocolate. More than 220 chocolate makers, pastry chefs and confectioners will cook live shows for visitors. Chocolate market not only provides a variety of aroma of chocolate to taste, but also even artists made clothes chocolate show to attract large numbers of tourists for visiting, which is also a interesting food festival and chocolate lover's paradise!
This small and diverse island is full of famous food from all over the world. Savour is a four-day celebration with over 50 signature dishes from world-class restaurants. There are Michelin-starred and award-winning food, famous gourmets and world-renowned master chefs, the scene of which is grand.
America——Maine Lobster Fiesta
Chefs make fresh salads, sandwiches, or whole lobster wrapped in butter sauce at the Maine lobster festival. During these five days, you can also enjoy the music, art exhibition, stand-up comedy, 10km long distance running and seafood cooking contest.
Vancouver—— Surrey Food Car Fiesta
You can enjoy all kinds of delicious food in the Olympic Village every Saturday from 22th June to 31th August. The fiesta brings all kinds of street food in Vancouver together, and more than 20 food cars will be involved every week. In addition, there will be music, DJ, handicraft stalls and various activities related to children. In previous years, there are food trucks attended: Australia pie guy, blue smoke barbecue, hot pepper pot, community, pizza, salad, fat duck, etc.
Of course, there are thousands of "A bite of fiesta" in the world. Above are the most popular. Besides these, there are the world's top ten food fiesta. Do you know that? Look at the map and you will know right know!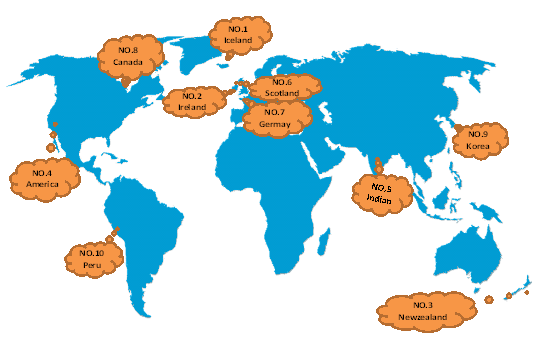 Table 1: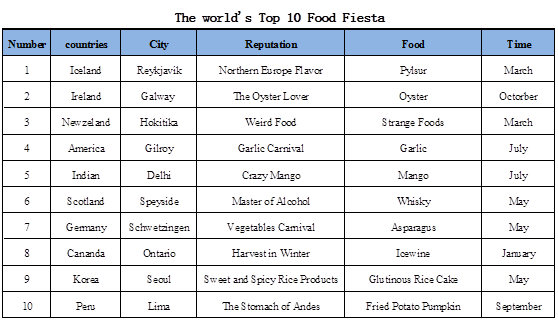 Looking at the map, are you afraid that you won't be able to enjoy "A Bite Of Fiesta"? Each month at every country, whatever how magnificent it is, you all can join. Of course, each fiesta will be end. Maybe you will be drunk in those good memory and exclaim how time flies! Maybe sponsor think that there are no things to motivate people to attend and make them an impression. So why not to design your fiesta medals? Listen, design your fiesta medals! GS-JJ advocates customers designing their own special fiesta medals. Because GS-JJ believes that they can give their own first-ranking and original design. You just tell us your mind and our designers will give some drafts for you. What are you waiting for? Come to design your fiesta medals now! If you have any questions, you can email at info@gsjj.com or click our website: https://www.gs-jj.com/medals/Custom-Medals
There are some samples for you to look!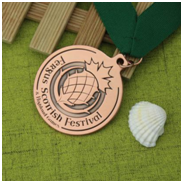 Size:2.25″Thickness: 3mm

Style: Custom Sandblast Medals

Finish:  Copper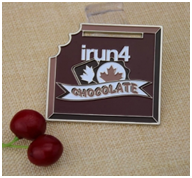 Size:3″Thickness: 3mm

Style: Custom Soft Enamel Medals

Finish:  Silver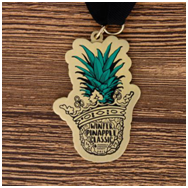 Size:2.5″Thickness:3.5 mm

Style: Custom Soft Enamel Medals

Finish:  Bronze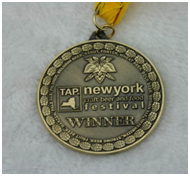 Size:2″Thickness: 3mm

Style: Custom Antique Medals

Finish: Antique Brass