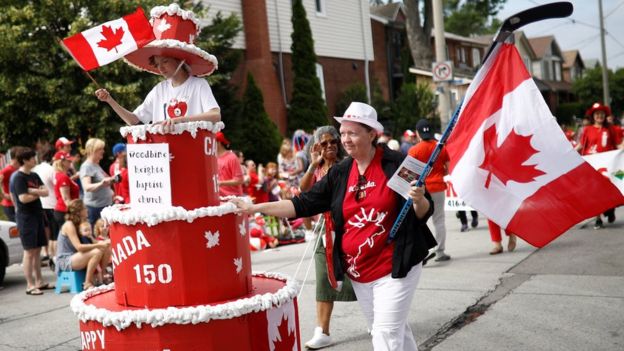 July 1, 2017 marks the 150th anniversary of Canada; around half a million people are expected to attend the festivities. The planning for this anniversary began in 2010 and then government spent approximately half a billion Canadian dollars to organize the festivities. During that day, Prime Minister Justin Trudeau kicked off the festivities in a visit with Prince Charles, whose mother, the Queen, remains Canada's head of state 150 years after its independence.
Although it was a raining day, the Canadians still waited in a security line to enter Parliament Hill during Canada Day celebrations in Ottawa, Ontario, Canada. And there are Beer and poutine — a regional dish made with French fries and cheese curds topped with a light brown gravy — fueled the party through the afternoon.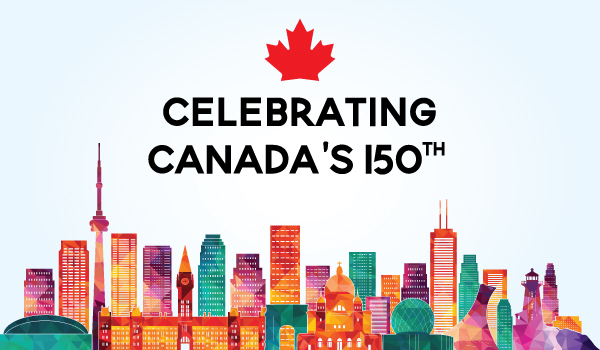 There is good news for lovers of the outdoor activities. They can take advantage of the 2017 Discovery Pass to gain access to all of Canada's National Parks for free, all year. Even without the benefit, Canada is an amazing country that worth visiting.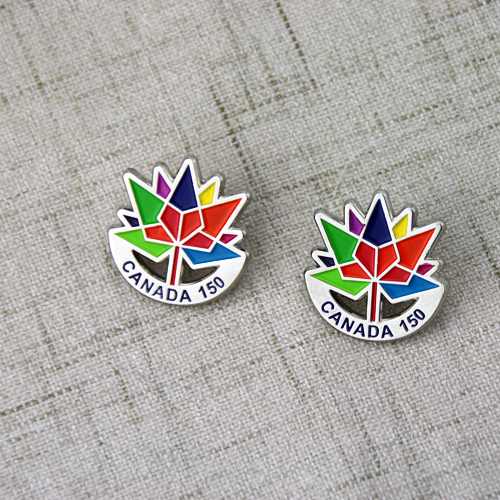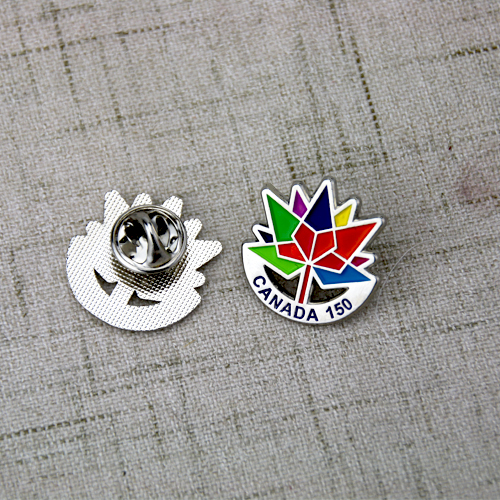 Many peripheral products have emerged in the market during the festival and the custom logo pins for the 150th anniversary of Canada is one of them. This lapel pin is the logo of the anniversary. It consists of 13 multi-colored diamonds forming a maple leaf; the four diamonds forming the emblem's base represented Canada's four original provinces, while the others represented the provinces and territories that had joined since. The government described the enamel pin reflecting Canada's unity and diversity.
Created by Ariana Cuvin from Toronto, Ontario, the logo was the winning design in a nation-wide competition.
Canadian students were invited to create the official logo for the 150th anniversary of Confederation through a national design contest. Ariana was chosen from a field of over 300 eligible entries.
By participating in this contest, young Canadians had the opportunity to participate and contribute in an original way to this important milestone in Canadian history.
GS-JJ has made this custom lapel pin with great care. It is crafted with soft enamel and plated with silver finish. As a responsible company, GS-JJ can offer different custom pins with the best quality and the lowest prices.