What's the Bullion Patch?
Bullion Patch are individually hand made by skilled artisans. Bullion patch are used by elite clubs, military uniforms, golf clubs and more. They can be sewn directly to a jacket, but also are available with optional attachments, They are made from gold and silver wire beads with inlayed silk, felt, velvet, which allow for placement to a jacket by means of butterfly clasps or velcro. They are without a doubt the ultimate in emblems!. They are created using a combination of hand-stitched (usually black) fabric gold and silver bar lines on the fabric substrate. Their appearance is significantly different than ordinary embroidery patches. Gold and silver threads replace ordinary yarns or threads. They create elegance and provide an expressive way to express their connection with their organization.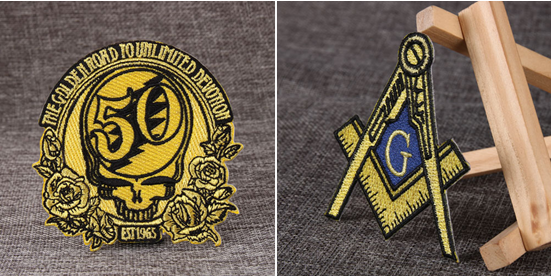 Who Uses Bullion Patch?
Bullion Patch can be used by anyone, such as some of the most common organizations as follows:
Military Branches (Army, Navy, Air Force, Marines and etc.)
Sports Clubs (Football, Basketball, Baseball and more)
Security Organizations (Police, Fire Services, Building Security, etc.)
Volunteer Organizations
Private Clubs
Motorcycle Club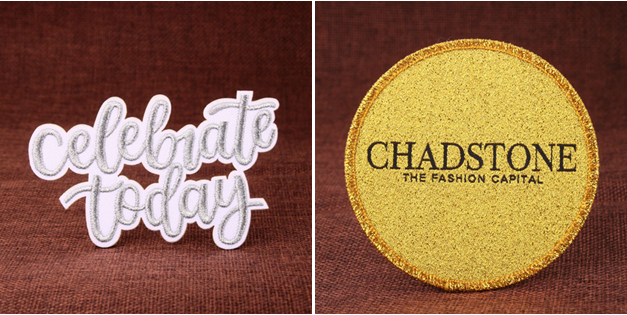 Where They're Placed?
As usually, Bullion Patch are traditionally worn on a suit jacket; the jacket along with the crest serves as a "members only" garment and can help those who are not part of the team to define in special clubs and organizations.. For a different (or more modern) look, these crests can also be worn on hats. No matter where a bullion crest is worn, it will show exclusivity and give the wearer an heir of
Advantage for Bullion Patch:
High Quality: They made from gold and silver wire beads with inlayed silk. they are individually hand made by skilled artisans. so if you want to high quality patch, chose our bullion patch!
Different material: They have three chose for material. such as velet, felt materials and silk.
Low Minimum order: They can accept low minimum QTY order, such as 100 piece .it is will be more attractive to customers.
At GS-JJ.Com, we are always giving you all the best. Our Professional sales can help you create the perfect custom made patches for your needs. To find out more, call us toll-free at 18888644755 or email us info@gs-jj.com.