Kent State University
As we can see, it is not an uncommon phenomenon for students to further their education abroad in this highly globalized world. Right now, I will introduce a university called the Kent State University, which is a College of Aeronautics and Engineering.
Kent State University (KSU) is a large, primarily residential, public research university in Kent, Ohio, United States. The university also includes seven regional campuses in Northeast Ohio and additional facilities in the region and internationally. Regional campuses are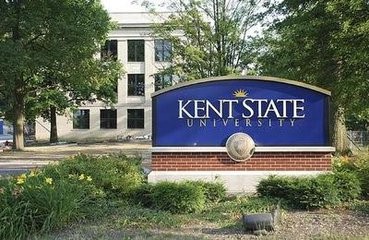 located in Ashtabula, Burton, East Liverpool, Jackson Township, New Philadelphia, Salem, and Warren, Ohio, with additional facilities in Cleveland, Independence, and Twinsburg, Ohio, New York City, and Florence, Italy. The university was established in 1910 as a teacher-training school. The first classes were held in 1912 at various locations and in temporary buildings in Kent and the first buildings of the original campus opened the following year. Since then, the university has grown to include many additional baccalaureate and graduate programs of study in the arts and sciences, research opportunities, as well as over 1,000 acres (405 ha) and 119 buildings on the Kent campus.
As of September 2016, Kent State is one of the largest universities in Ohio with an enrollment of 40,782 students in the eight-campus system and 30,167 students at the main campus in Kent. It is ranked by the Carnegie Foundation as one of the top 77 public research universities in the US and one of the top 76 in community engagement. In 2010, Kent State was ranked as one of the top 200 universities in the world by Times Higher Education. U.S. News & World Report's 2017 rankings put Kent State as tied for "188 for National Universities" and tied for "101 in Top Public Schools". Kent State offers over 300 degree programs, among them 250 baccalaureate, 40 associate's, 50 master's, and 23 doctoral programs of study, which include such notable programs as nursing, business, history, library science, aeronautics, journalism, fashion design and the Liquid Crystal Institute.
However, it was on May 4, 1970 that this university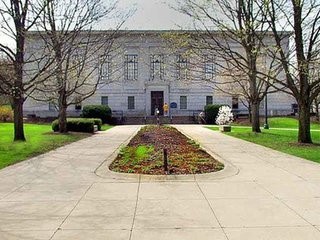 attracted worldwide attention. A shocking and tragic shooting event had happened in here. On that day, an Ohio Army National Guard unit fired at students during an anti-war protest on campus, killing four and wounding nine. The Guard had been called into Kent after several protests in and around campus had become violent, including a riot in downtown Kent and the burning of the ROTC building. The main cause of the protests was the United States' invasion of Cambodia during the Vietnam War. The shootings caused an immediate closure of the campus with students and faculty given just 60 minutes to pack belongings. Around the country, many college campuses canceled classes or closed for fear of similar violent protests. In Kent, schools were closed and the National Guard restricted entry into the city limits, patrolling the area until May 8. Incidences like above was out of everyone's expectation and deserved people to rethink profoundly.
Many universities have various items to symbolize their school. Here Kent State University has a unique lapel pin to represent itself. It has a neat design style with gold finish. Students from this university can proudly take it with them as it is easy to carry and keep.
GS-JJ, a professional enamel pin maker, is responsible for the manufacturing of this lapel pin and is determined to produce high quality custom lapel pins with the lowest price. Bearing the customers' best interest in mind, GS-JJ chooses individually packaging so as to protect product from damaging in the process of delivering.