Toyota is a well-known brand. Its full name is Toyota Motor Corporation. It is a Japanese multinational automotive manufacturer headquartered in Toyota, Aichi, Japan. TRI focuses on vehicle safety and autonomy features and also mobility beyond cars—looking at robotics applications, especially for an aging population in Japan, and using the modern cloud computing infrastructure to accelerate scientific discovery.
Toyota is the world's market leader in sales of hybrid electric vehicles, and one of the largest companies to encourage the mass-market adoption of hybrid vehicles across the globe. Besides the above mentioned vehicles, Toyota is also producing many other vehicles.
Today we will not talk about the history and development of Toyota, instead, the topic I want to talk right now is the institute belongs to Toyota- the Toyota Research Institute. Just as its name implies, the purposes of setting up this institute is to advance the technology and invent new lines of vehicles. The symbol of this institute is rather simple yet impressive.
Toyota continuously establishing new institutes around the world and it seems that Toyota is gradually moving upward.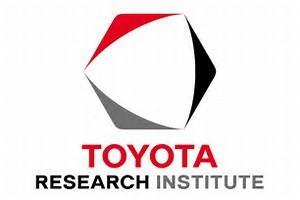 However, the future of Toyota is still in the mist. Everybody wants to know what challenges lie ahead for the Toyota Research Institute. Luckily, the leaders of Toyota are not confused about the future. They decide to put priorities on Safety and accessibility. So they are investing not only in the technology to make the vehicles safer and mitigate injury and death, but also make it better and easier for a human to drive and not be distracted.
In order to expand influence, TRI makes its symbol into various things, one of which is custom lapel pins.
GS-JJ is one of the producer of this lapel pins. As you can see in the pictures, these lapel pins are exactly the same as the symbol above. It is hard lapel pin with silver finish and has a butterfly clutch behind. Each pin can be individually packaged. As a highly responsible company, GS-JJ can provide various custom lapel pins like soft enamel lapel pins, hard enamel lapel pins, sandblast lapel pins, 3D cast/ cut out, antique pins to customers at the lowest prices. If you are interested in any lapel pins we post on our official website, don't hesitate to contact us about further details.